FONOTEC Group Presents its Research Work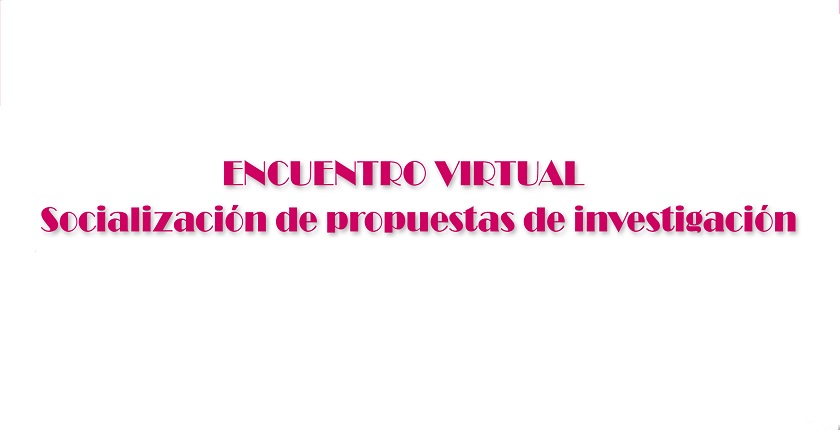 The research group of the Speech Therapy Program of The Maria Cano: FONOTEC, carried out the First Virtual Meeting: Socialization of Research Proposals Maria Cano of the subject: Research Methodology. The work seeks to recognize research as a substantive function and a transversal axis in the integral formation of the Speech therapists and Physiotherapists of the Maria Cano University Foundation, while presenting the preliminary research projects carried out by the Speech Therapy and Physiotherapy students in the subject of research methodology during the first semester of 2020.
The attendees and participants were directors of the Faculty of Health Sciences, the Director of the Center for Research and Business Development, professors, researchers, internship advisors, students, parents and close relatives of the student speakers.
The balance of the results was positive and satisfactory in the professional training because the students presented proposals related to the problems that occur in the different sectors where speech therapists and physiotherapists can have the role of researchers to provide solutions. A recognition was made to the 3 best pre-projects where the support of the same ones was included. Next, the titles of the works and their authors are named:
First place:
Speech Therapy Program
Topic: The role and actions of a sign language interpreter in three third level IPS in the city of Medellin.
Evelin Tatiana Fernandez Ríos
Sara Isabel Gonzalez Montoya
Jhonatan Barrios Valdes
Valeria Marin Toro
Camila Quintero Castaño
Second place:
Speech Therapy Program
Topic: Method with better efficacy in the phonoaudiological intervention of dysfemia. A case study.
Camila Perez Torres
Maria Camila Gutierrez Pallares
Carolina Morales Gomez
Susana Zapata Ortiz
Third place:
Physiotherapy Program
Topic: Innovative product with ergonomic techniques for the prevention of postural disorders related to the use and inadequate weight of school bags
Alejandra Castrillon Duque
Dora Carolina Noy Mendez
Wendy Carolina Londoño Agudelo
#MásMaríaCano