Neiva Campus thinks about grandparents' wellbeing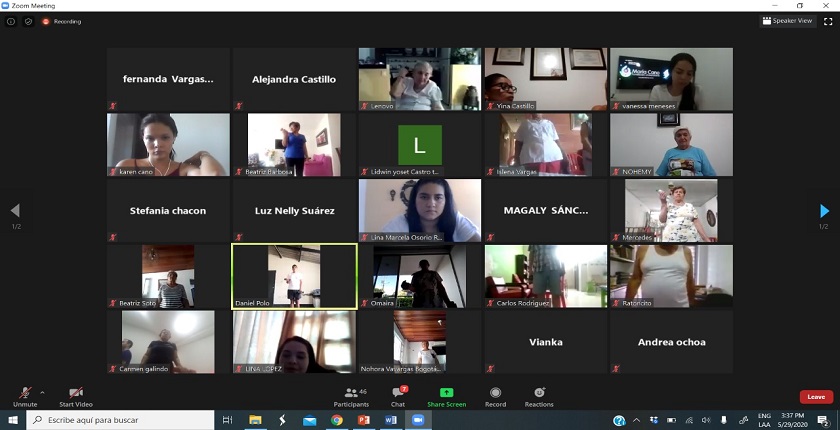 The inter-institutional work allows us to continue strengthening the social vocation that characterizes The Maria Cano, in this time of isolation, contributing to the healthy recreation and the good use of the free time at home; from the community practice a valuable work is developed with the older population of the foundations: Entrepreneurs of the Future of Colombia and Comfasucre, with which activities are carried out to promote healthy lifestyles that strengthen the mental, physical and social health of the grandparents. In this opportunity students of the Maria Cano Neiva Campus gives coverage to 50 grandparents in a virtual way taking care of them and taking care of us so we can meet again soon.
In this way, the spirit of solitude, commitment to the community, selfless work and dedication to the neediest people in the population is once again evident. The elderly have been one of the population groups most threatened by the covid-19 pandemic, who have had to stay for more than two months in their homes to avoid the spread of the disease that affects the whole world.
The future physiotherapists of The Maria Cano dedicate their time to showing respect, admiration, affection and deep solidarity with the elderly, who through the virtual world can receive advice, care and accompaniment to make these days of confinement more bearable for everyone.
#MásMaríaCano