Virtual Laboratory of Psychology in The Maria Cano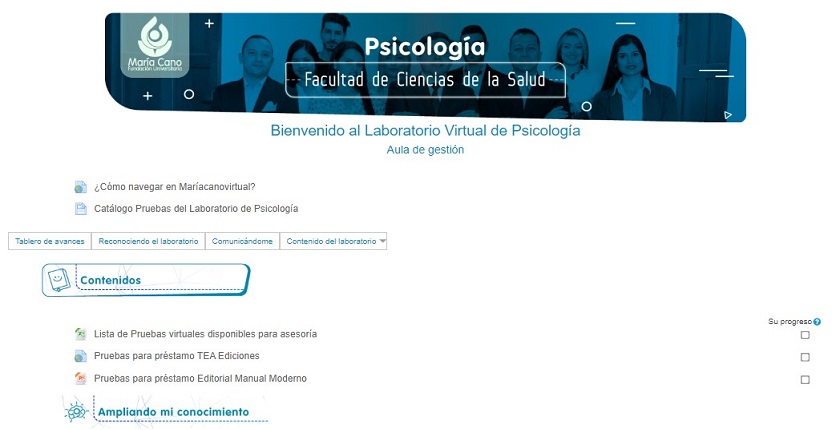 The Psychology Program with the talent of its work team has sought to adapt and generate strategies that allow it to continue developing as a high quality academic proposal within the framework of the contingency for covid 19. What began as a strategy to accompany students in their academic work, became an important institutional project that has been called the virtual laboratory of psychology.
The virtual laboratory was launched on Monday, May 18th, 2020 and it has a virtual classroom, a partnership with test providers for access to psychometric material, internship students doing online counseling and a project for the generation of video training material, which will include experiments in Gessell's camera, office experiences and video streaming.
This space was given to the academic community of the program and it had 61 attendees with an event led by our dean Amilbia Palacios Cordoba, who presented the conference "ethical and responsible management of psychological testing" sponsored by the provider company PSEA SAS.
With this inauguration, the Psychology program opens a new dimension of services associated with the substantive functions, which will facilitate training, research and outreach processes.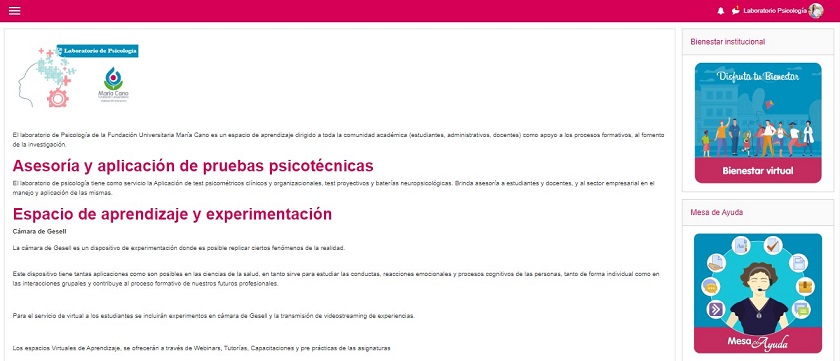 #MásMaríaCano