At Huila we are committed to continuity in higher education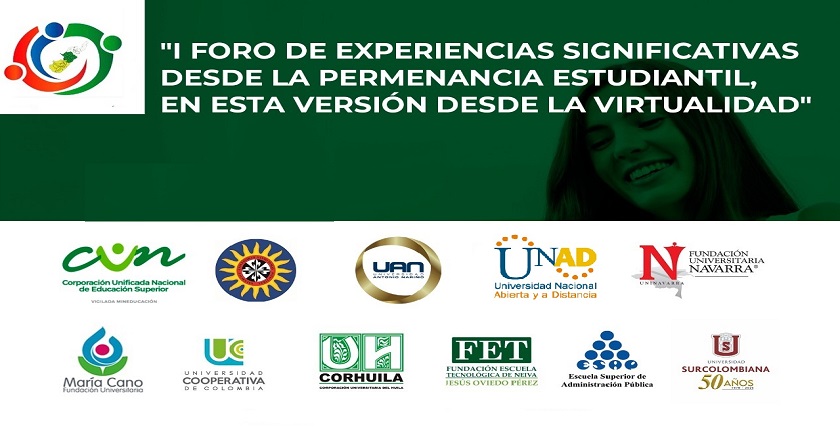 In the city of Neiva, the María Cano University Foundation led the organization and development of the I Significant Experiences Forum from the Student Permanence, in this version from the virtual point of view, an event that is part of the 2020 action plan of the Institutional Welfare Table from the University Network of the Department of Huila; It seeks to guarantee permanent accompaniment to academic communities so that, despite the difficulties registered in the context of the pandemic, higher education continues to be the main option for the future of new generations.
The event was broadcast live, on the Youtube channel Bienestar Zona Sur, achieving significant participation from the community in general and from the universities of the South Colombian region, who shared strategies, tools and proposals that they have carried out to respond to the needs that have arisen due to this context of Pandemic.
The Neiva headquarters of the María Cano University Foundation participated in the presentation: "Being close in the distance, Challenges of the permanence program", by the speaker Nazly Leandra Liz Mosquera, Psychologist and Master in Education and Culture of Peace, who supports the comprehensive training program I love you at U.
#MásMaríaCano