Delivery of personal protection elements to the university community in practice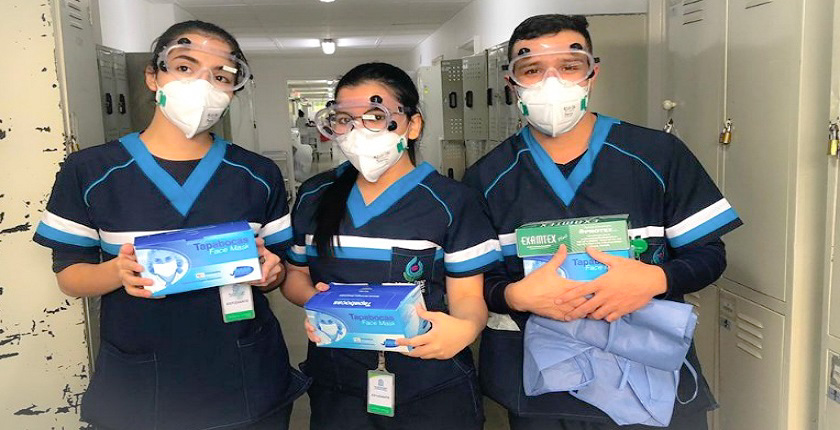 The María Cano University Foundation, always committed to preventing biological risk and generating a culture of care in our students and teachers in practice settings, delivered the personal protection elements in order to ensure their self-care and minimize risks. in accordance with the work they do and for the prevention of covid-19. The delivery of the personal protection elements was made nationwide at the Medellín, Cali, Neiva and Popayán headquarters, for all students in the health area who are in the practice centers during the first semester of 2021, so that they can care for patients and deliver all their knowledge to society, where health personnel are essential to address the pandemic that has been faced in the last year.
The benefited students are 453 from the Medellín campus, 117 from the Cali campus, 124 from the Neiva campus and 150 from the Popayán campus; Assigned to the Physiotherapy, Speech Therapy and Psychology programs, which currently provide their service in 108 health institutions, with the permanent accompaniment of 86 advisers, benefiting an average of 35 thousand people projected for the 2020-I semester.
The elements delivered in each of the clinical scenarios benefit students and teachers during the 16 weeks of the semester and strict delivery criteria were taken into account for each element, in order to optimize resources in the best way for professionals and students, according to the functions they perform. The material delivered was: mono glasses, N95 masks, alcohol, antibacterial gel, disposable face masks, disposable long-sleeved safety gowns, disposable gloves, masks, leggings and caps.
More commitment to the health of the university community that deserves all the respect, accompaniment and admiration.
#MásMaríaCano
Medellín: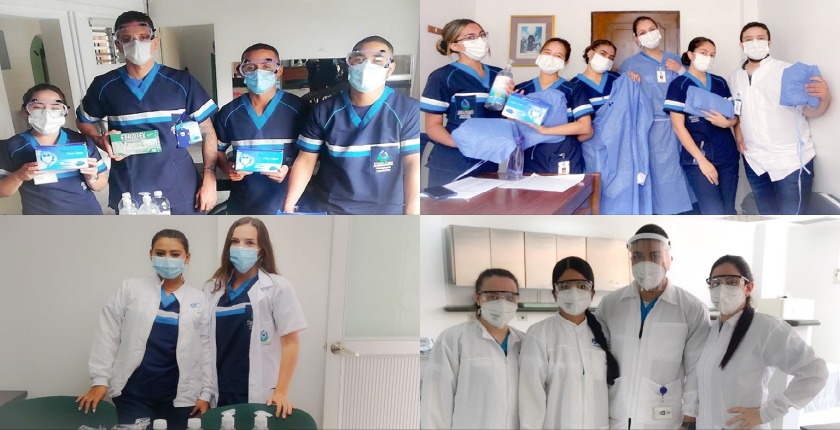 Cali: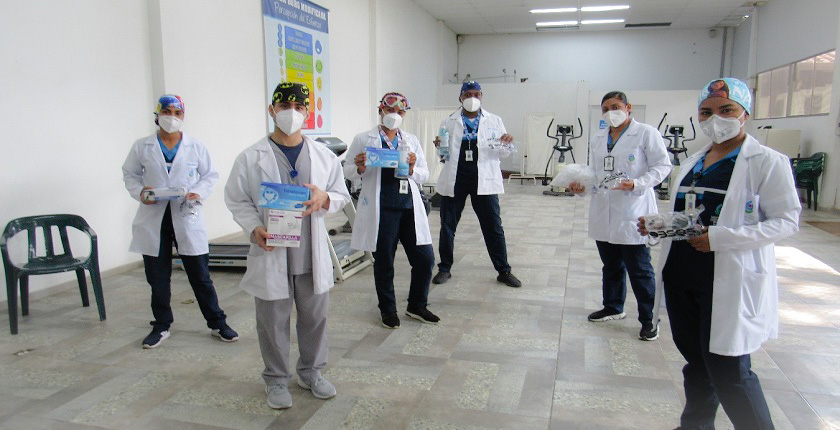 Neiva: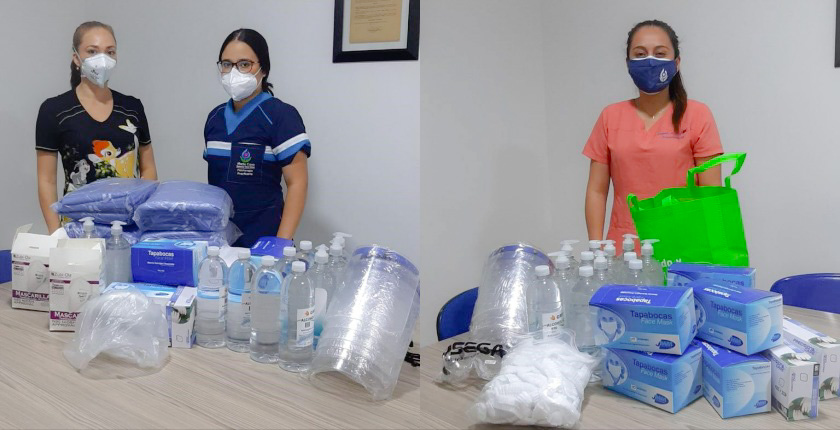 Popayán: