Entrepreneurship initiatives that strengthen the economy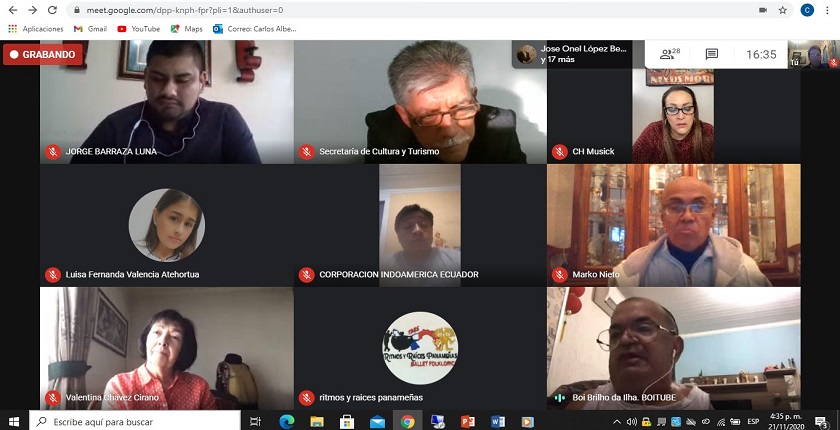 The María Cano University Foundation led the International Meeting of Event Producers – Future of international events: the new normal of the industry, which was conceived and developed by one of the students of the Business Administration program, Nathalí Jaramillo Acevedo, as part of the results products conceived in the practical subject: Business Idea Option, under the guidance of the Institution's Innovation and Entrepreneurship Unit and with the advice of Professor Carlos Alberto López Posada, who is the president of the World Association of Performing Arts – WAPA in Colombia and with which it was proposed to create the first Office of Promotion, Tourism and Culture of Eastern Antioquia, with the purpose of promoting the economy of the region, based on culture and tourism. This is how OFOTURCUL was born, a business idea that is materializing in the municipality of El Santuario, in the department of Antioquia, through the feasibility study carried out by the student.
The International Meeting of Event Producers had the participation of 15 guests from Mexico, the United States, Italy, Argentina and Colombia and additionally with the presidents and representatives of culture from countries such as Canada, United Kingdom, Panama, Brazil, Ecuador, Switzerland. , Jamaica, Perú, Chile, Uruguay and the Republic of Georgia, where an impact was recorded on the 134 virtual attendees to the meeting, led by WAPA and supported by the María Cano University Foundation and the Jaime Isaza Cadavid Colombian Polytechnic, secretaries of culture of the region and students from both universities, to start the international agenda that positions OFOTURCUL as a great cultural development agency for the internationalization of eastern Antioquia.
#MásMaríaCano