Farewell to future speech therapists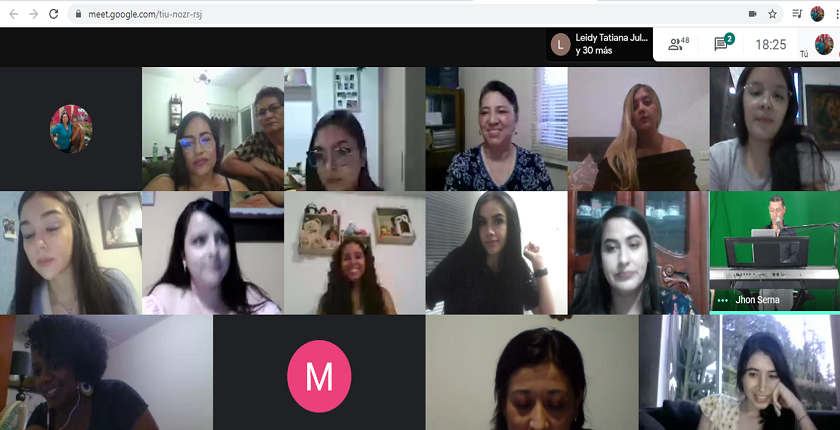 The Speech Therapy program, at the Medellín de la María Cano headquarters and the Graduate Office held the farewell event for students in the last semester of this traditional and important area of ​​training that fills the Institution with pride for the great contribution it provides to community; They are people who after eight semesters of academic training and go through different practice agencies, prepare for the public ceremony of degrees that will be held virtually on September 10. As part of this activity, there was the participation of the doctor. Andrea del Pilar Vargas, President of the Colombian College of Speech Pathologists, and Dr. Juan Carlos Quintero Quintero, Director of Empresas Felices; who sensitized young attendees to the importance of their management and the work they will do for society.
This space, which is traditional in the Speech Pathology program, was held virtually due to the pandemic and its main objective was to enhance the commitment, dedication and excellence of the students during their training process at María Cano. It was a time to enjoy with the family, with teachers and directors of the institution, who were a strategic and vital part of achieving this goal. Our María Cano and her managers from the Faculty of Health Sciences are proud of the new graduates of Speech Therapy and wish them many successes on their professional path.
# MásMaríaCano