Forum on Health Reform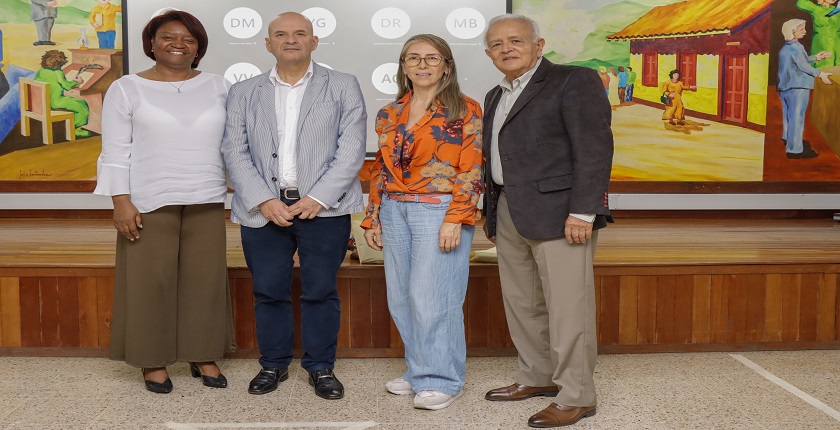 Colombia is debating the Health Reform proposal, presented by the national government, a change that has been considered necessary for a long time. Considering that the object of action of the Faculty is health, the Institution cannot be oblivious to these dissertations and for this reason it designed a space for reflection and participation for the university community, where the fundamental purpose was to analyze the project to reform the health system. social security in health, from the legal framework, governance and the preservation of the constitutional right to health; see the entire health system and care model; talk about human talent in health; as well as analyzes the provision of the service from the perspective of the provider and the users.
To develop the theme, contacts were established with national associations, such as ASMEDAS, the Antioquia Hospital Cooperative – COHAN, the Colombian Association of Public Health and user organizations, such as the Oversight of Families of Users with Disabilities and, of course, , with the link of the postgraduate professors of María Cano, in order to have speakers with trade union and academic recognition whose positions will generate debate and questioning among the students.
The guests were:
Martín José Sánchez Esquivel: Lawyer from the National University of Colombia, Specialist in Legal Institutions of Social Security from the same institution, Master in Health and Safety at Work and full-time Professor at the María Cano University Foundation.
Juan Eduardo Guerrero Espinel: Surgeon, Master in Public Health, Specialist in Health Systems and Services, President of the Board of Directors of the National Association of Public Health, Consultant for health systems based on PHC of the WHO/PAHO in Ecuador, Guatemala, Argentina, Brazil and served as head of the Social Determinants Unit of PAHO/WHO and full professor at the María Cano University Foundation
Claudia Cecilia Ruiz Moya: Speech Therapist, Marketing Management Specialist and President of the Citizen Oversight of Families of People with Disabilities.
Gabriel Jaime Guarín Álzate: Surgeon from the Pontifical Bolivarian University, Specialist in Hospital Management from the CES University, Master in Administration from the EAFIT University, Master in Public Health from the University of Antioquia, PHD Humanities and in Political Studies from the EAFIT University , Tenured Professor at UPB and Adviser for COHAN Cooperative Health Service Networks.
Hernán Gaviria Quintero: Surgeon, Specialist in Health Services Management and Public Health, University Professor of the Specialization in Social Security and active member of ASMEDAS.
The María Cano University Foundation and its Faculty of Health Sciences understand that this topic is not exhausted and will continue to generate spaces for discussion to broaden the vision of the future to students and glimpse the changes and transformations that institutions of education must face. higher education.
#MásMaríaCano