Induction of collaborators nationwide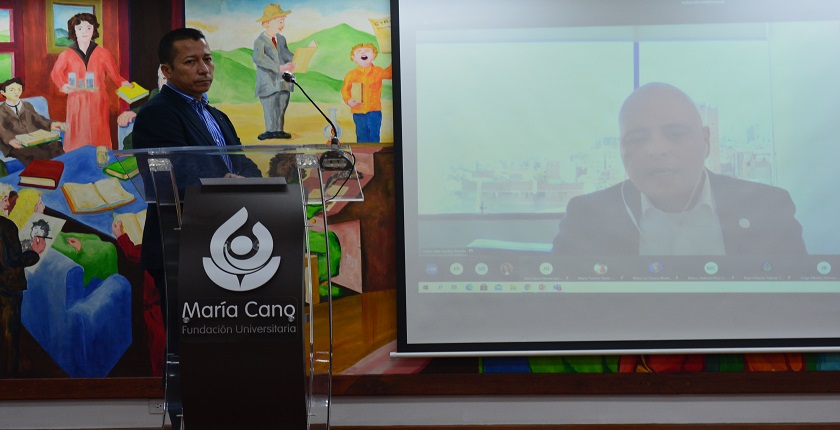 Keeping all the biosafety protocols, with distancing measures and supported by ICT, the María Cano Human Management Directorate, accompanied by the rectory and the vice-rectories, carried out the induction and reinduction session of all the Institution's collaborators to national level, at the Medellín, Cali, Neiva, Popayán and the Mariacanovirtual campus. During the activity, fundamental aspects were worked on for the correct performance of the academic and administrative areas in the current term: alternation model, attention and work with students, biosecurity measures, implementation of protocols for entry, permanence and withdrawal of the facilities, support for teachers and researchers, creation of a virtual classroom for human management, as well as the results obtained during the previous year to guarantee that María Cano has a highly qualified, happy and committed staff with the Development Plan.
María Cano, as an Institution of Higher Education that fully complies with the guidelines of the National Government and taking into account the situation of the pandemic that directly affects the health of all Colombians, is able to face the challenge to work in a new year, continuously, with all its collaborators to implement actions that guarantee the correct advancement of the primary functions of education, fulfilling the duty assumed with the students and their families, while ensuring the well-being of the whole community.
#MásMaríaCano