Medellín Institutional Conditions visit begins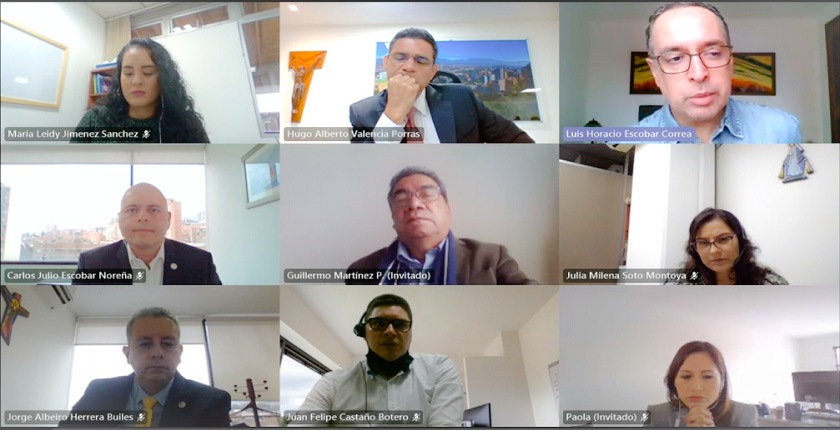 The academic peers of the Ministry of National Education, Jenny Paola Páez and Guillermo Martínez Perilla, accompany on February 22, 23 and 24 the visit to verify the institutional conditions of María Cano at its headquarters located in the capital of Antioquia, under the parameters and conditions established in decree 1330 of 2019 that establishes the set of articulated, interdependent, dynamic attributes, built by the academic community as references and that respond to social, cultural and environmental demands. These attributes allow the institutions to make internal and external evaluations, in order to promote their transformation and the permanent development of their training, academic, teaching, scientific, cultural and extension work. The visit is received virtually, taking into account the biosafety regulations that have been established by the National Government of the Republic of Colombia to ensure the well-being and health care of the community, in the face of the pandemic generated by the covid -19.
The directors of María Cano, starting with the rector Hugo Alberto Valencia Porras, the vice rectors Jorge Albeiro Herrera Builes and Carlos Julio Escobar Noreña, and the director of Planning and Quality, Julia Milena Soto Montoya will be in charge of the different activities and meetings that They will be led during the three days of work, where the Development Plan, the mechanisms for selection and evaluation of students and teachers, the culture of self-evaluation, the academic and administrative structure, the institutional welfare model, the graduates, sufficient resources to guarantee the fulfillment of the goals, meetings with students, professors and graduates, while a virtual tour will be made through the different spaces of the headquarters.
María Cano is moving forward and is ready to take on the challenges of higher education to fully comply with the current regulatory framework, which are articulated through policies and processes designed, in order to ensure the quality of the institution and its academic programs undergraduate and graduate.
#MásMaríaCano