Panama once again welcomes the Faculty of Business Sciences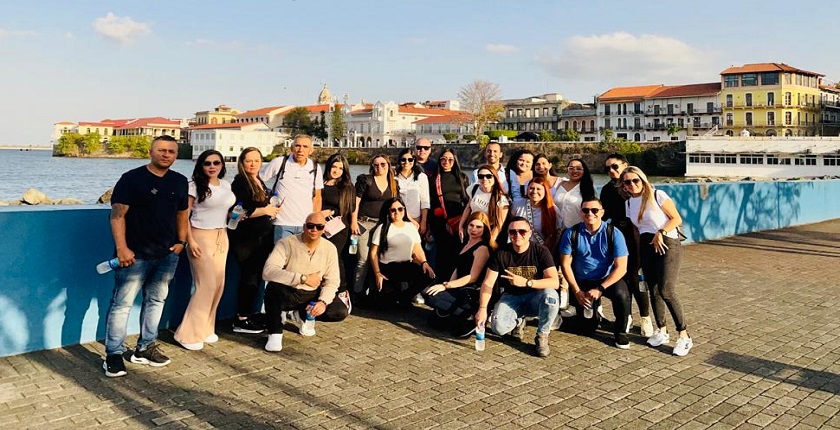 Within the framework of the internationalization processes, once again, undergraduate and postgraduate students of the Faculty of Business Sciences of the María Cano University Foundation, Medellín campus, participate in the academic and business immersion, called Innovation and new businesses, as a glocal positioning strategy. Under the leadership and accompaniment of the Dean of this academic unit, Marco Antonio Ruiz Correa, 20 students from the Business Administration and Public Accounting programs, in the face-to-face and virtual modalities, are present from March 21 to 26 of this year. in different academic institutions and organizations in this Central American country, with which there will be the possibility of strengthening the curricular processes of both programs and of course providing an academic and personal experience to the participants.
This immersion is also part of one of the degree work alternatives for the Institution's students that is aligned with the research and flexibility processes, elements that are binding to the pedagogical and curricular guidelines of María Cano.
It is important to remember that Panama, being referenced as one of the key supports for the world economy, in addition to having the articulation of all modes of cargo transport, that is, multimodal, becomes one of the destinations of greatest interest for part of the students of the Faculty, so this initial immersion is scheduled again, which will be developed again in the second semester for others interested in being part of this important experience.
Internationalization is… #MásMaríaCano