PROJECT YOURSELF with the Popayán headquarters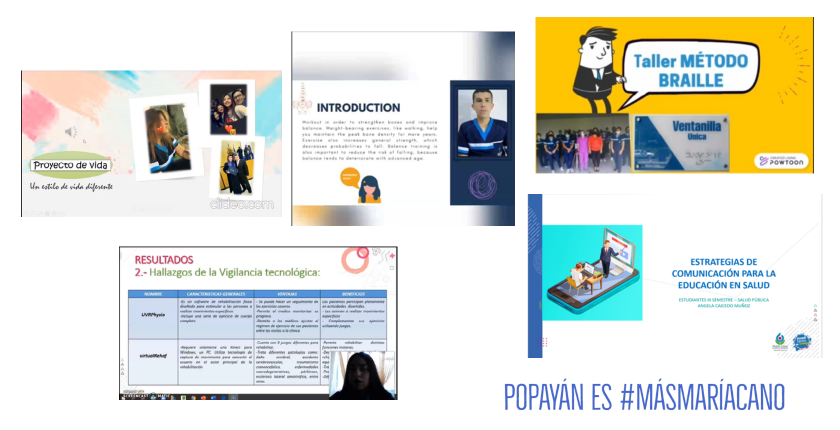 The María Cano University Foundation seeks to generate spaces so that students can share with the community their experiences and the knowledge acquired during the academic training process … At the headquarters located in the capital of Cauca, the activity called "PROYÉCTATE ", a space aimed at the entire academic community and society in general, which allows to actively show the growth of all those who have trusted the Institution for their higher education process. In this year 2020 in the virtual modality, seeking to save all the biosafety measures, more than 250 people participated, where the socialization of classroom projects, successful experiences in physiotherapy practice and projects of Seedlings of Investigation. II 2020 in the southwest of Colombia.
This day highlighted the different learning environments, accompanied by collaborative projects and activities of different kinds that allow to approach knowledge in a more dynamic way and encourage critical thinking of students, but also demonstrated the will and great optimism of the future professionals with their training process despite the adversities generated by the coronavirus pandemic.
There was the presentation of 20 Classroom projects, 7 successful practice experiences and 8 research seedbed projects, where the recognition for Best Classroom Project II 2020, was for the 3rd semester Public Health subject by the teacher Angela Giovanna Caicedo.
#MásMaríaCano