Ready for new challenges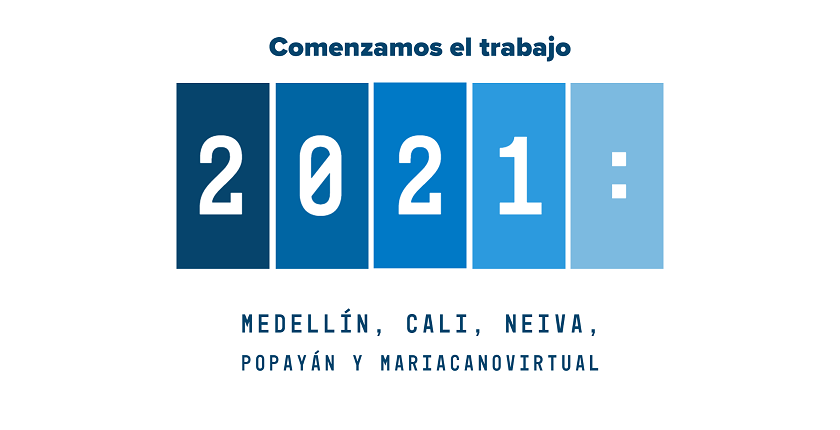 The María Cano University Foundation officially opens the academic and administrative activities of the year 2021 with the opening of all the headquarters in the cities of Medellín, Cali, Neiva and Popayán, as well as the Maríacanovirtual campus. The work team of the different programs and strategic areas of the Institution began to return to the facilities, after a period of collective vacations, in order to comply with the provisions of the Comprehensive Action Plan that was projected for the present validity, with the idea of ​​contributing to the goals outlined in the Development Plan 2017 – 2026 "Building the Future".
The Institution is committed to the safety and well-being of all members of the university community, comprised of students, professors, researchers, administrators, graduates, families and society, with the aim of respecting the provisions issued by the National Government of the Republic of Colombia to protect the whole society, before the second peak of the pandemic that affects the whole world and all the Institutions.
During the first days, the information issued by the Ministries of Health, Education and Interior will be analyzed, as well as the proposals of the departmental and local authorities in the cities where María Cano is present, to make coherent and correct decisions, in accordance with the situation that has arisen at the beginning of 2021. All members of the Institution are asked to be attentive to the communications that will be socialized through institutional emails and official social networks.
#MásMaríaCano