Third REDCOLAF Symposium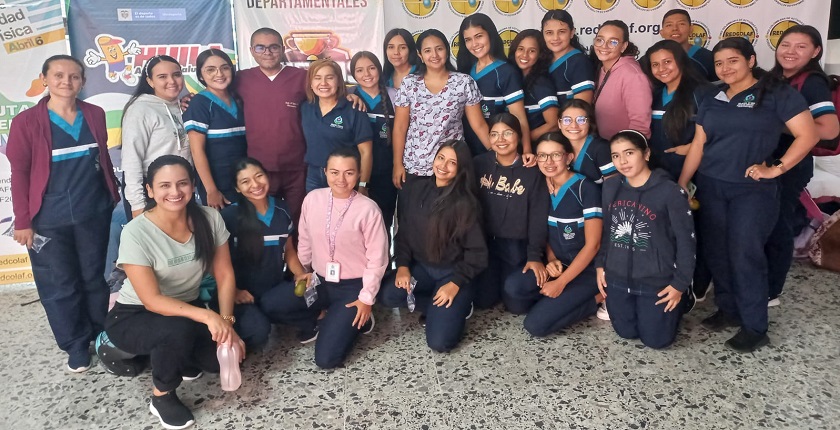 Teachers and internship students from the Physiotherapy program of the María Cano University Foundation, Neiva headquarters, participated in the Third Regional Education Symposium of the Colombian Physical Activity Network – REDCOLAF, which took place in the capital of the department of Huila, on the 9th March in the main auditorium of Inderhuila, with the support of the Health Secretariats of the city of Neiva and the department; also with the social commitment of the Secretary of Sports and Recreation of Neiva and the Endocrinology Center ENDHO – Colombia.
The central objective of this activity was to encourage health professionals to engage in physical activity and provide recommendations or counseling on physical activity during meetings with patients. It had the participation of health professionals such as doctors, nutritionists, nurses, physiotherapists and psychologists.
The space allowed a broader vision of physical activity from different areas of health and sports, favoring collaborative and interdisciplinary work; It focused on topics such as: benefits of physical activity, muscle care, recommendations for the practice of physical activity in different population groups, cardiovascular risk programs, and a discussion to learn about different cases that affect the well-being of the community.
#MásMaríaCano